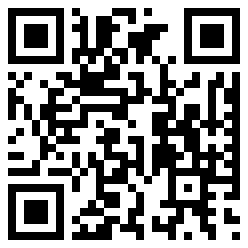 This article was written by guest blogger, Julie Dimino, the Visual Arts Department Curriculum Leader
Students do so many exciting things in our classroom that we, as teachers, want to share. In an attempt to be mindful of using paper and in celebration of our technological advances, there are great ways to share what we do in the classroom with others. Some of you may have heard of QR Codes. QR stands for quick response. They are little boxes filled with black and white patterns. When you use a device (cell phone, tablet, ipod, etc) with a QR Reader app, you can scan the code and it takes you to a location on the internet.
Students and teachers in Downingtown have begun to embrace the use of QR Codes. Students are uploading documents, PowerPoints, voice recordings, and images to sites such as Google Drive or OneDrive. Using a free program such as http://qrcode.kaywa.com/, teachers plug in the web address of the item and out comes a QR code. Once the code is generated, all you need to do is copy and paste the code in the desired location.
Downingtown art teachers used QR Codes at the Downingtown West Living Art Show and the Shamona Creek Art Show last year. Visitors walked around with devices, scanned the QR Code, and learned about student artwork and ideas.
This year Marsh Creek will be using QR Codes at the Signature Art Event occurring in November. Students created an artwork on identity, community, and agents of change. They wrote about their identity and community in English, learned about community in social studies, recorded their voices reading what they wrote in English class, and then will be making QR Codes to share the recording alongside their artwork.
This is a great way to share resources that otherwise would either need to be printed or not shown!